Hotel Spa Granada´s website says:
Hotel Spa Granada is located in the center of Granada, and is housed in the largest intact surviving colonial mansion of Granada. It comprises five courtyard gardens, each with its own distinctive flavor. Decorated with edgy modern furnishings, Hotel Spa Granada has the feeling of a hip modern hotel in an authentic colonial setting, creating a unique blending of the modern and the traditional. Always benefiting from breezes from Lake Cocibolca, the large shared balconies provide an ideal vantage point from which to watch the glorious Nicaraguan sunsets. You'll enjoy refreshing yourself in the hotel's 60 foot swimming pool in a flowery patio with bar and snacks, and relaxing with the daily spa treatment included with all room rentals.
Source of the info: hotelspagranada.com
Top Ten Reasons to Learn Spanish
On internet we can find tons of websites with grammar´s tips and great information. We can recommend you www.studyspanish.com great site with a lot of information about our beautiful language and we share, in these lines, the Top Ten Reason to Learn Spanish that APC Spanish School aggres with StudySpanish.com
Learning Spanish is necessary to keep pace with popular culture.

Learning Spanish is actually a medical device!

For many, learning Spanish is rapidly becoming a business necessity.

Spanish, Spanish everywhere.

Learning Spanish will (truly) expand your universe.

Knowing Spanish will completely transform your travel experience.

Knowing how to speak Spanish will enable you to help others.

There are reasons to learn language for language's sake.

Learning Spanish will allow you to better appreciate Hispanic cultural contributions.

Learning Spanish is fun!
Source: StudySpanish
APC Spanish School teaches all levels, one on one Spanish classes in an amazing location, right in the heart of the city.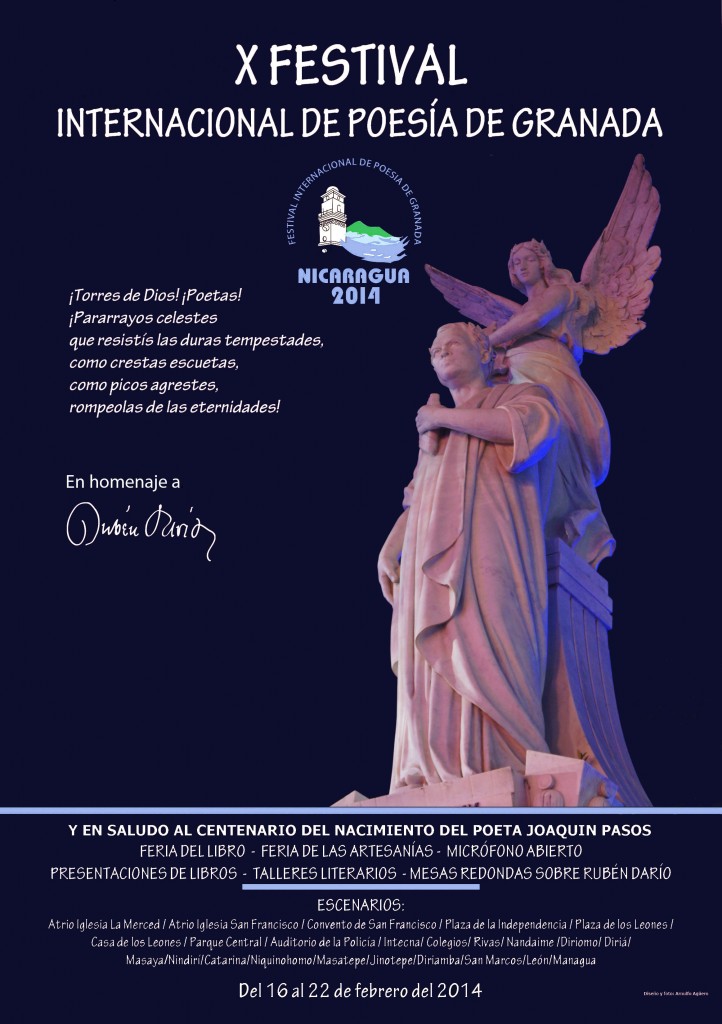 The 10th edition of the Granada International Poetry Festival will take place from the 16th to the 22nd of February and will honor Rubén Darío, the most celebrated Nicaraguan Poet and father of modernism in Spanish literature. – See more at: http://www.festivalpoesianicaragua.com/2014/01/x-festival-dedicado-a-ruben-dario/#sthash.1ZhHSDl4.dpuf
Overview
Take your Spanish grammar skills to the next level and speak with more soltura!
To fully understand how to speak Spanish effectively you must move beyond the fundamental principles of grammar and tackle more sophisticated sentence constructions. Practice Makes Perfect: Advanced Spanish Grammar focuses on intermediate- to advanced-level topics to help you create more complex, meaningful sentences and communicate more naturally.
Instead of just applying sets of rules, Practice Makes Perfect: Advanced Spanish Grammar helps you better understand the nuances of the language and develop your skills and confidence as a Spanish speaker by providing easy-to-absorb explanatory materials, examples, and exercises. Inside you will find:
Thorough explanations of topics that often prove difficult for English speakers when they learn Spanish, such as the correct use of object pronouns.
Practical exercises that give you the opportunity to test what you've learned
Learn the ins and outs of:
Some/any and quantity determiners • Adverbs • Problematic prepositions • Relative pronouns • Idiomatic constructions • . . . and much more