Granada, a colonial city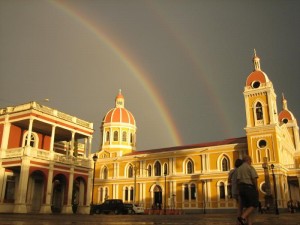 Nature and history. These are the elements that prevail in Granada, a small yet interesting department of Nicaragua's Pacific area. An extinct volcano, elongated coasts on Lake Cocibolca (Lake Nicaragua), an archipelago and the oldest city in the country, which still preserves original historic colonial center, are some of the attractions.
The city of Granada is one of the most important and most visited destinations in Nicaragua. The colonial architecture of its old center, many museums, galleries, hotels, restaurants, bars and a cosmopolitan ambiance make this city a destination itself. However, it also be could be a good starting point to explore the region.
Source: ViaNica, a great site where you can find more information about Nicaragua