bed and breakfast granada nicaragua
ViaNica says about Casa Silas:
Casa Silas Bed & Breakfast is located in the market area of Granada. During the day, the area is a thriving cultural, commercial community, only three blocks from the city center. During the evening, the area is blessed with silence and starry nights. Restful sleep at Casa Silas Bed & Breakfast is assured. Tour planning assistance, in-house Spanish classes, and the "wit" and "wisdom" of Claudia and Rob are just a few of the reasons visitors love the introduction to Nicaragua offered here, and many frequently return.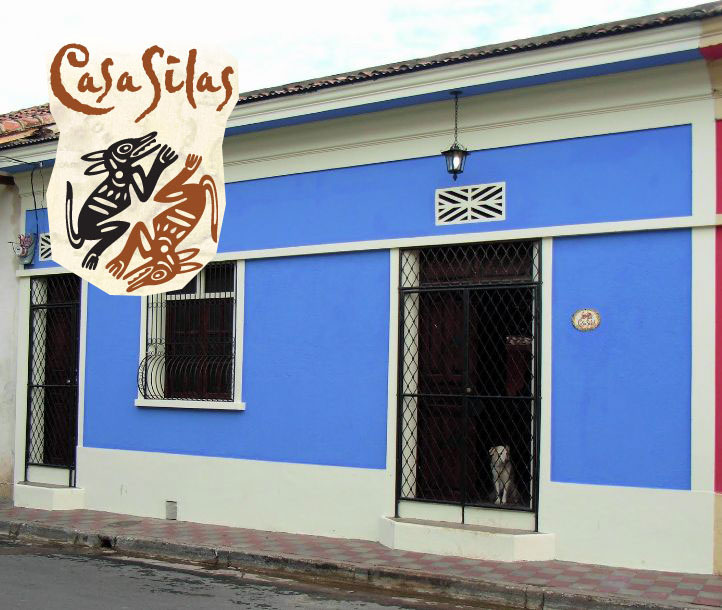 Casa Silas is located in the "colonial" area of Granada, though most of the homes date from the period after 1856  – the year that William Walker´s men set torch to light, and burned Granada to the ground.