A magazine in Spanish Dale Pues!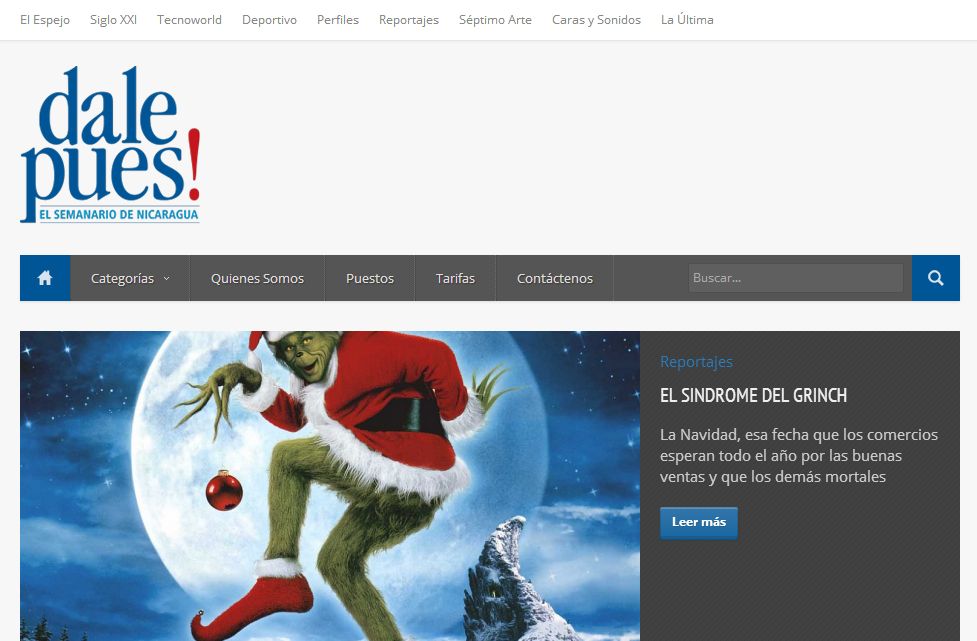 We share with you a weekly magazine in Spanish Dale Pues! A good source of improving your reading skills in Spanish.
Dale pues! circula los viernes de cada semana y usted podrá obtenerlo gratuitamente en semáforos, salas de cine, gasolineras, supermercados, farmacias y tiendas de conveniencia.

Nuestro perfil editorial es propositivo, con temas diversos, análisis noticiosos desde una perspectiva positiva y temas de interés social. Un contenido seguro y apto para lectores de todas las edades.

Somos una propuesta editorial diferente y queremos contar con su atención como lector y que aproveche su tiempo con nosotros.

En el equipo editorial de Dale pues! esperamos que disfrute los temas incluidos en esta edición y que pronto nos reciba de nuevo. Pero también esperamos que visite nuestra edición electrónica: www.dalepues.com y que nos envíe sus valiosas colaboraciones (textos, sugerencias, fotos, propuestas) a nuestro correo: info@dalepues.com Y… Dale pues! Las esperamos!