Dale pues is a very commun Nicaraguan expression.
In EL Confidencial there is an article where they list the top five Nicaraguan expressions and how to use them:
Dale (pues) –pronounced pweh

This is the first Nicaraguan phrase that I started to use – and I love it! It's more or less a word you can use to say "Okey then!", but it also works when saying "Come on!"  or "Let's do this!" or "Go for it".
"Can we meet at eight?""¡Dale!"
Short, easy, useful.

– See more at: www.confidencial.com.ni
We love teaching Spanish, please visit us and join us for a cupof coffee while learning Spanish ¿Dale?
A magazine in Spanish Dale Pues!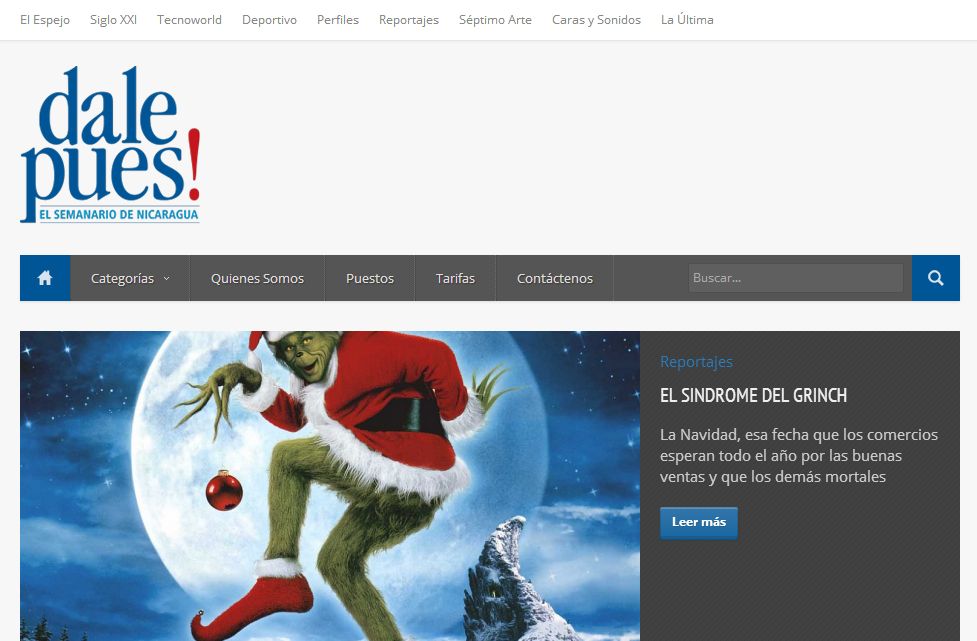 We share with you a weekly magazine in Spanish Dale Pues! A good source of improving your reading skills in Spanish.
Dale pues! circula los viernes de cada semana y usted podrá obtenerlo gratuitamente en semáforos, salas de cine, gasolineras, supermercados, farmacias y tiendas de conveniencia.

Nuestro perfil editorial es propositivo, con temas diversos, análisis noticiosos desde una perspectiva positiva y temas de interés social. Un contenido seguro y apto para lectores de todas las edades.

Somos una propuesta editorial diferente y queremos contar con su atención como lector y que aproveche su tiempo con nosotros.

En el equipo editorial de Dale pues! esperamos que disfrute los temas incluidos en esta edición y que pronto nos reciba de nuevo. Pero también esperamos que visite nuestra edición electrónica: www.dalepues.com y que nos envíe sus valiosas colaboraciones (textos, sugerencias, fotos, propuestas) a nuestro correo: info@dalepues.com Y… Dale pues! Las esperamos!
According to a mayor newspaper Michael Douglas and Katherine Zeta Jones were visiting Nicaragua. In the photo below you can see the 2 big stars, the photo was taken in what apparenly would be the Nicaraguan Airport Augusto C Sandino